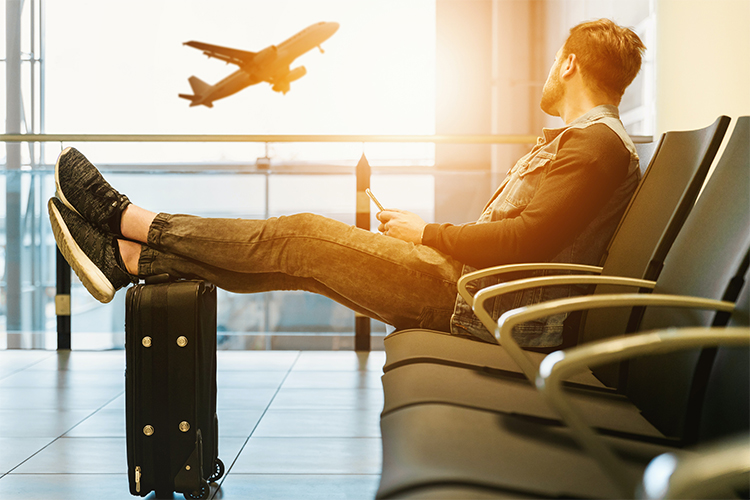 Category: Medical Marijuana in Ohio
For a range of qualifying conditions, Ohio medical marijuana has proven to be a viable alternative to standard treatment. However, because state laws vary, it can be difficult to know where you can travel with medical marijuana products if you have a prescription.
The marijuana plant contains over a hundred different compounds called cannabinoids, each of which has a unique effect on the body. In marijuana, the two most common cannabinoids are:
Tetrahydrocannabinol (THC) produces a high and pleasant sensation.
Cannabidiol (CBD) is a nonpsychoactive cannabinoid that has been linked to a variety of health benefits.
You can travel with any CBD product that has less than 0.3 percent THC because CBD does not include intoxicating qualities. When traveling with goods containing more than 0.3 percent THC, however, the rules differ dramatically from state to state.
Marijuana Laws for Medical Use
Marijuana usage for medical and recreational uses is legal in 18 states, two territories, and the District of Columbia as of December 2021. Furthermore, as of May 2021, 36 states, four territories, and Washington DC have allowed the use of cannabis products for medical purposes.
A comprehensive medical cannabis program has been developed in Ohio, allowing tens of thousands of people to obtain the medical marijuana they require via vaporizers, tinctures, sprays, pill capsules, sweets, or topical applications. Despite recent revisions in the law pertaining to both medical and recreational usage, marijuana of any type remains illegal on the federal level.
Taking Medical Marijuana on the Road
Because airplane travel is governed by federal law, it is now prohibited to bring marijuana onto a plane. However, there remains a legal murky area when it comes to medical marijuana and flying. CBD products (THC less than 0.3 percent) are allowed in carry-on and checked bags, according to the Transportation Security Administration (TSA), but medical marijuana products are still illegal on the federal level.
TSA security checks are conducted in order to identify any potential dangers to the plane and its passengers. Although security officers are not actively looking for marijuana or other illegal narcotics, if any are detected during a security check, the TSA will contact local law police. The TSA officer has the final say on whether or not to admit any substances through the security checkpoint. You might not suffer any legal consequences, but you might miss your flight or lose your medicinal marijuana.
It's vital to note that your medical marijuana card is only valid if you're traveling between states that have legalized medicinal marijuana and offer reciprocity for out-of-state cards. Because marijuana remains a Schedule I restricted substance, you should always check the most up-to-date information regarding the states or countries you want to visit before going. Although the chances of receiving a penalty are slim, cannabis trafficking can result in a sentence of up to five years in jail and a fine of up to $250,000. These sanctions are usually reserved for high-volume cannabis distributors.
One thing to keep in mind is that, while some states may honor your Ohio medical marijuana card or allow recreational cannabis usage, most state laws demand that cannabis products be purchased within state borders in order to be lawful. As a result, it's safer to buy new product in a state rather than risk breaking federal and state laws by transferring medicinal cannabis over state lines.
If you're going by train in the United States, Amtrak is the only passenger railroad service that runs long-distance intercity trains on a regular basis. Marijuana in any form is totally prohibited on all Amtrak trains, buses, and terminals, even in states or countries where recreational use is legal or approved medically.
Make an appointment with an Ohio Medical Marijuana Doctor.
As medical marijuana legislation and regulations evolve, more research concerning the benefits of medical marijuana in treating a variety of medical problems emerges. Take TruReleafMD's patient survey today to see if you qualify for medical marijuana in Ohio as part of your treatment plan. It will help our Ohio medical marijuana doctors assess if you are qualified for a medical marijuana registration card.