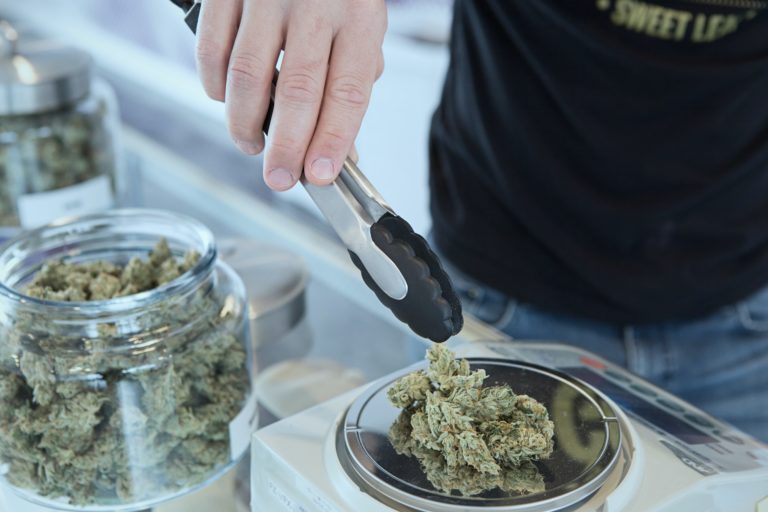 Category: Medical Marijuana in Ohio
Patients can determine their own dosages of medical marijuana, unlike other prescription drugs. A medical marijuana doctor may prescribe a THC dose that is appropriate for the patient's condition and lifestyle, but the patient is free to raise it as needed. Because not every patient will react to medical marijuana in the same way, especially if they use it in various ways, therapies must be adaptable.
When it comes to medical marijuana treatment, we usually advocate starting softly and slowly at TruReleafMD. Even if you've had previous exposure to cannabis, medical marijuana may have a different effect on your body. Tracking your dosages will give you and your doctor the information you need to keep your medical marijuana experience safe and effective.
Cannabis is a type of individualized medicine, which means it may take some trial and error to find the right amount and product for you. Even then, your body may respond to the treatment and demand more THC, alternative THC/CBD combinations, or a completely different strain.
You may detect patterns in your treatment plan if you keep track of your dosages and goods used. Perhaps oils are more useful for your condition than edibles, or perhaps lesser THC with increased CBD made you feel more at ease. Keeping track of your dosages will help you get relief from your symptoms more quickly.
There are a plethora of THC doses and product varieties to choose from. If you don't keep track of your usage, you can forget about that magical combo that helped you feel better faster. Dosage monitoring can also help you save money by reducing the amount of ineffective items you purchase. For instance, if you discover that edibles did not provide you with the relief you want, you may want to try something other than edibles to obtain the relief you are seeking
Bring your dose sheet to your medical marijuana physician if you've been documenting your dosages for a few months and are still having problems finding the right medical marijuana medication for you. They might be able to assess your case and provide you with information about a new cannabis therapy option.
Medical Marijuana Doctor in Ohio
Do you want to learn more about Medical Marijuana in Ohio? We can assess if you qualify for medicinal marijuana and assist you in obtaining your medical marijuana card at TruReleafMD. Take our free eligibility survey to get started with medicinal marijuana today.